To create change, you have to build your audience's case for it.
For over 20 years, I've helped people and organizations build big ideas — big ideas like yours. 
And in building those big ideas, I've learned a thing or two about how the biggest ideas change how people see, and what they do as a result. 
The key to that kind of change — real, sustained change in thinking in behavior — doesn't lie in changing what people already want and believe. It lies in validating what they want and believe.
Because how people see drives what they do, you need to build their case for change. You need to build their case for your idea.
It's this fundamental truth that led me to develop The Red Thread®, a step by step process to connect the answer your idea represents to the questions, the goals, of the people who need to act on it. 
The magic? When you find that connection, you also find the key to turning your idea into something they can't unhear. Something that changes the way they see their world… and yours.
The best ideas aren't found. They're built.
Is this mastermind for you?
To answer that question, let's put that into a Red Thread:
Your Goal: How can I make my idea have the impact I want it to have?
The Problem: There's a big difference between what you want to say about your idea and what people need to hear before they act.
Truth: Ideas aren't found, they're built — both in their head, and yours.
Change: Rebuild your idea in the minds of your audience.
Action: Apply to learn how to do just that as part of the Le Cordon Rouge mastermind, six months of intensive, guided coaching with a select group of peers and idea builders.
How would you use Le Cordon Rouge?
"We must learn to be equally good at what is short and sharp and what is long and tough."
Winston Churchill

Develop better content
Build your content marketing skills
Develop a new keynote
Outline the idea for a book
Create and sell a workshop
Build a business and identify your offerings
Pitch your idea, business, or product
Be more persuasive in meetings or at work
The Le Cordon Rouge Mastermind Experience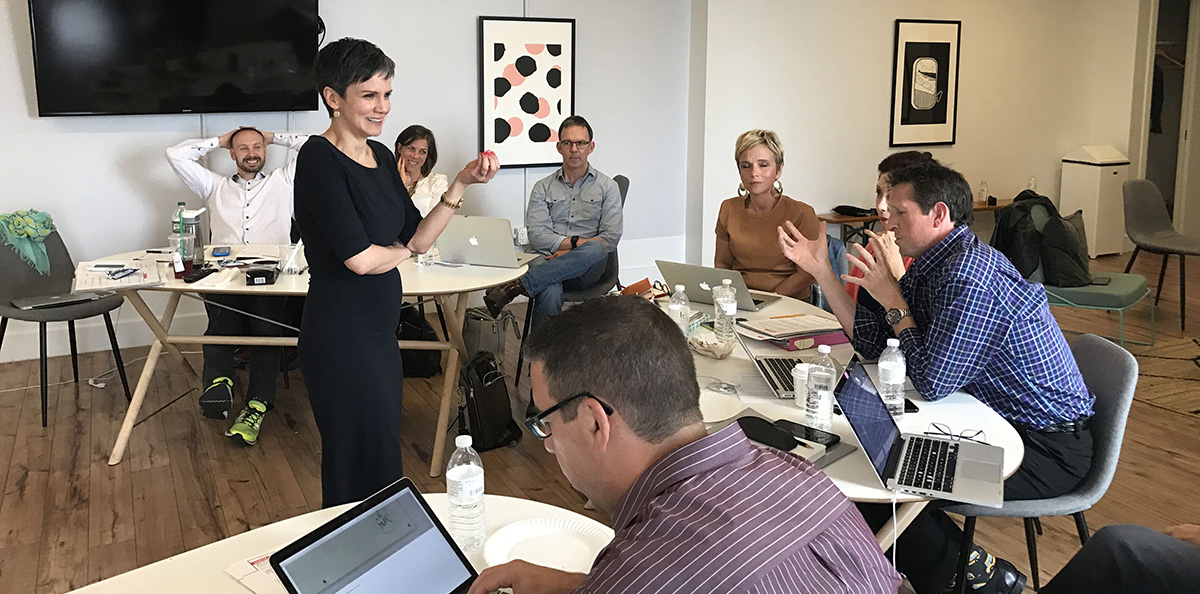 For years I've offered one-on-one consulting sessions. That's because I love nothing more than to find what shines in the ideas of people like you — and help make those ideas shine even more.
But there's only so much ground you can cover when you're focused on a single outcome or deliverable. And it can be overwhelming to develop your idea and then not have ongoing support as you work on your messaging, or refine your keynote, or develop that big pitch.
That's why I've created this opportunity to work with me and a small, curated group of people like you on the projects you want to achieve this year. You'll get the ongoing help and advice you need as you make your ideas and messages strong enough to build change on.
Le Cordon Rouge is a six-month program.
The program will be limited to 10 hand-picked participants — admission is by application only.
Our bi-weekly sessions together will vary from hot seats, to specialized trainings to accountability sessions.
Bring your questions, your struggles, your wins, and specific needs.
Want us to talk through part of your latest draft, get advice on tools and strategies, or get feedback on your latest message?
You've got a dedicated block of time to ask questions, get answers, and the support you need to turn your ideas into reality.
The best results come from consistency and accountability, and we'll be there every step of the way.
Meetings take place every two weeks on Friday from 2:00 - 3:00 pm EST. Can't make a meeting? No worries, we'll record each session and make it available to the group.
Have questions? You can send them in advance so they can get answered.
You'll have a ready-built cohort of your peers and fellow idea makers to bounce things off of, work through problems, and share in your success. It's a network of people just like you, ready to change the world with their idea.
Ready to go even further?
"Words are only the outer clothing of ideas."
Agatha Christie
I'm offering a special, intensive VIP package for participants who want to get additional, tailored coaching through one-on-one time with me.
Limited to three mastermind participants, the VIP package allows you to dive deeper into your idea and your message and take what you're working on in the group to the next level.
You'll get six individual hour-long recorded video sessions (one per month), just you and me, and that time is yours to do with as you please.
"A good story cannot be devised; it has to be distilled."
Raymond Chandler
This program is ideal for thought leaders, founders, authors, speakers, content creators, and message builders that serve ideas bigger than themselves.
Are you ready to be a member of Le Cordon Rouge? You'll be successful if you have:
A clear sense of what your idea or message is, what you want it to achieve for you and the world, and who your idea would serve.
Command of your subject matter, demonstrated expertise in your field, and have tested your idea out in the world.
Have specific goals, projects, or deliverables related to your idea.
Is that you?
Le Cordon Rouge is not for you if you:
Aren't yet sure what your idea or message is or if it's not unique to you
Don't have experience or credentials in your stated topic or have no proof, beyond your own personal experience, that it works
Are looking for performance or delivery coaching (I have other folks I'll happily recommend for that)
Don't thrive or find value in a group coaching environment
If Le Cordon Rouge isn't the right fit, fear not!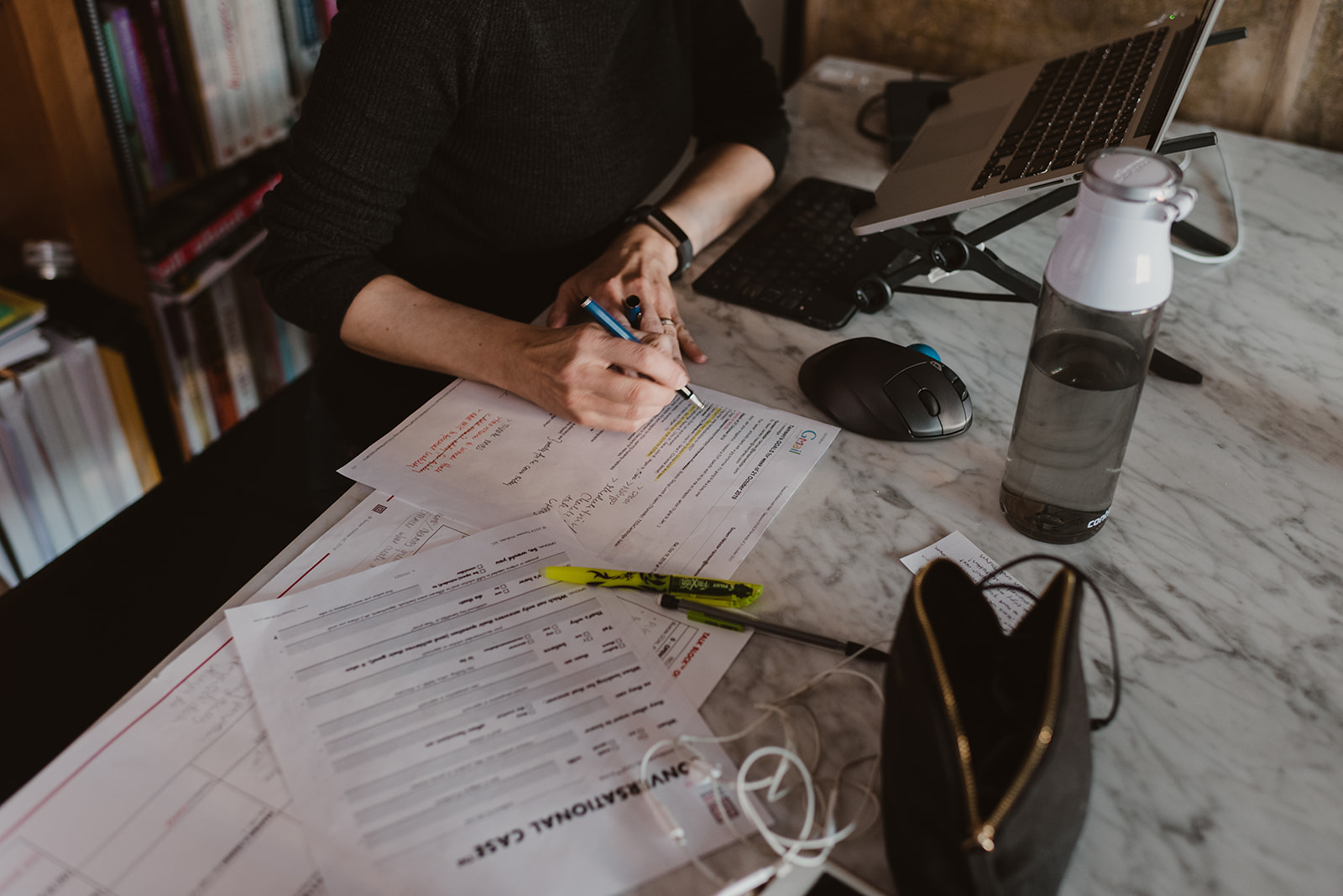 I feel very confident and have a much clearer understanding of my own message- where it came from, why it's relevant, how I can deliver it so I can get 1,000 yes's and what my call to action is.

Tara Whitney - Author, Speaker, and Coach
Tamsen is a master at honing big ideas. She skillfully guided us through a rigorous and thorough program to hone our presentations. She saw the heart of our speeches before we did, and I could not have done my TedX talk without her.

Janet Wu - TV Personality
Tamsen is a master chef whose ingredients are words, stories, and emotions. She takes speakers and speeches from meh to amazing.

Jay Baer - Speaking Strategy Client and Fellow Speaker

I was concerned that I would not receive the value and answers to my long time struggle with my messaging . Not only did Tamsen quickly meet my expectations, but she changed my entire outlook to my business for the better. I've never been more excited to accelerate in the fast lane!

Deborah Gardner - Author and Keynote Speaker
I had a professional identity crisis where I couldn't advance at the rate that I wanted to advance until I knew what the heck it was I was doing. After working with Tamsen, I feel like my identity crisis is gone. I came away knowing exactly who I am as a professional. We took all of the pieces of what I do, combined them together, and distilled out the parts that made the most sense and put them in an order that would not just placate me and my need for an identity, but actually help people understand what I do.

Jason Seib - Coach, Speaker, Author